Description
El maillot París 1900 incorpora tejidos de última generación distribuidos estratégicamente y un diseño aerodinámico (Slim Fit > Perfect Fit > Perfect Slim) que se adapta a la anatomía del cuerpo evitando el efecto vela y proporciona una alta comodidad. Combina las propiedades de un poliéster con elastano de alta calidad, cuya microperforación y rejilla le hace ultraligero, ultra transpirable y de secado rápido para un rendimiento optimo. El diseño de sus mangas ofrece un ajuste perfecto gracias a su tecnología de corte limpio indesmallable colaborando al aerodinamismo evitando costuras.
Su cremallera oculta evita los roces y su sistema Camlock, bloquea el cursor evitando una apertura accidental. Un practico triple bolsillo posterior ofrece la comodidad de poder llevar objetos y su banda interior elástica con silicona en la parte baja de la cintura permite mantener el maillot siempre en su sitio.
Fresh skin: high breathability
Thermal regulator: thermoregulating fabric
Camlock zipper: anti-accidental opening, anti-snag and anti-chafing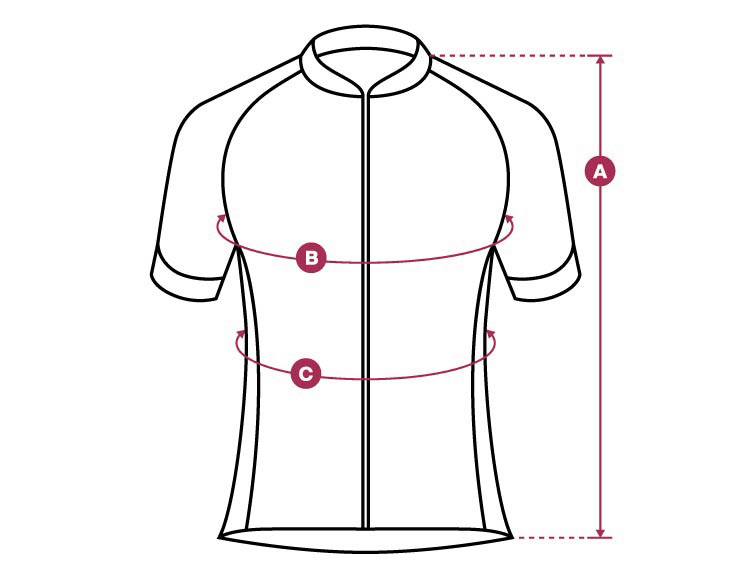 Measurements are taken directly on the body in centimeters.
To take the measurement, use a flexible tape measure.
To take the measurement, use a flexible tape measure. If you have a measurement between two sizes, it is preferable that you select the larger size. There may be variations of 1-2 centimeters.